2020 Joint SASA and MOH Digital International Health Conference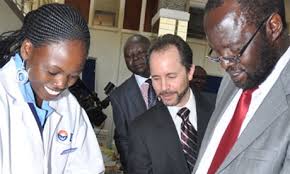 The Society for the Advancement of Science in Africa (SASA) is a not-for-profit international association of scientists, academic institutions, research institutions, government agencies, philanthropists and funding agencies dedicated to building an African scientific knowledge base and advancing the frontiers of science in Africa
Keep connected with SASA!
Subscribe to SASA
The sasascience@yorku.ca listserv list informs the SASA community about upcoming events, and information on topics relevant to the advancement of science in Africa. You are invited to subscribe to the sasascience listserv list.
Here is the 1,2,3 on how one can subscribe to the sasascience list.
Address an email to: listserv@yorku.ca
Leave subject line blank
Write: subscribe sasascience
You will receive a request confirmation, followed shortly by a subscription confirmation.
Our Focus Areas
SASA's goals are to promote and support scientific research in the seven following areas:
WOMEN & SCIENCE
in AFRICA