Dr Candia Emmanuel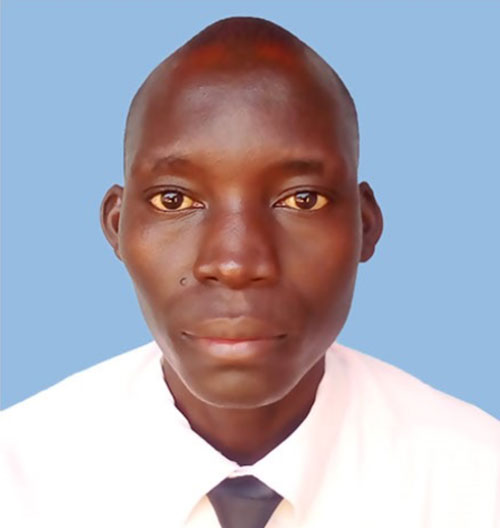 Dr Candia Emmanuel (MBChB), is a Ugandan general practitioner, researcher and student with wide interests. He is affiliated to Global Health Security Project, Infectious Diseases Institute (IDI), Makerere University College of Health Sciences.
Dr Candia Emmanuel won Gulu University Primary Health Care Project research grant in 2016 and SASA Research Excellence Students' award in 2017. Under IDI, he has participated in the following projects "Clinical evaluation of BioFire Filmarray Global Fever panel study", "prevalence of current and prior viral zoonotic illnesses among patients admitted with acute febrile illness in Northern and Central Uganda" and "Adult Acute Febrile Illness Surveillance 2.0". He has coordinated and participated in Case Management, Infection Prevention and Control, and health care worker trainings on COVID-19 in West Nile, Uganda.
Dr Candia Emmanuel has two publications in peer reviewed journals: Science and Biotechnology in Africa. Proceedings of a conference on Scientific advancement. Cambridge Scholars Publishing: Book Chapter four-Utilization of Maternal and Reproductive Health Services in Northern Uganda and their Implications on Burden of Communicable and Infectious Diseases, edited by Kapalanga, Raphael and Mutesa, 2019.
Assessment of the knowledge and practice of exclusive breastfeeding amongst the breastfeeding mothers in Adjumani district, West Nile, by East African Medical Journal, 2016.
He has edited "Psychological well-being in students of Mexican Universities" published by International Journal of Educational Policy Research and Review, 2020.