Speakers for 2019 Conference
Participants will have the unique opportunity to interact with our renowned professionals and scholars at the 2019 conference in Toronto, Canada.
The following are a few of our highlighted and distinguished speakers for the 2019 Conference. Other speakers are still being confirmed.  Additional details  will be published here as they become available.  Please check back regularly for our updated speaker's list!
**This is the information that we have available at this time, the speaker list could change.**
---
Challenges and Opportunities for Healthcare and Pharmaceutical Research in Africa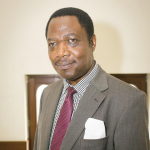 Professor Jacob SOUOPGUI, Université Libre de Bruxelles (Brussels, BELGIUM)
Professor J. SOUOPGUI was born in Cameroon and did his primary, secondary and university studies in his country. He studied biology, completed an MSc in Biochemistry in 1994 and his first PhD in Molecular Parasitology in 1999 at the University of Yaoundé 1, Cameroon. Motivated to improve his background training and research skills, he moved to the University of Göttingen in Germany in 1999 where he performed his second PhD in Molecular genetics of Development and was graduated in 2002. After his first postdoc training in Germany, he moved to Belgium in 2006 where he did a second postdoc and was granted a chair in Developmental Biology in 2009 at the Université Libre de Bruxelles (ULB).
Jacob SOUOPGUI is a Professor of molecular genetics and Biotechnology at the ULB-BioPARK, and since 2012 he created and is the Chair of the Laboratory of Embryology and Biotechnology. His main research interest focuses on understanding the origin of some human malformation and genetic diseases.
Besides his fundamental research goals, Professor SOUOPGUI is very active in the field of R&D aiming at strengthening capacity building in African countries. He is presently one of the team leaders of the Belgian institutional support to the University of Rwanda and is in charge of technology platform implementation to support research and teaching in the field of biotechnology and life sciences. Jacob is a coordinator and partner in four big (5 years) health-related research grants in Cameroon and in Rwanda.
---
Health Policy and Management, Health effects of Income Inequality
Prof. Njoki Wane, University of Toronto Canada
Prof. Njoki Wane is the Chair of Social Justice Education and the Program Coordinator of Social Justice Education Program at the Ontario Institute for Studies in Education University of Toronto.  Her research interests include gender, colonialism and development; black feminism; Indigenous knowledge practices; African immigrant women in Canada; and anti-racism education. She has multiple publications in her research/teaching interests with over 20 years experience in students supervision and teaching in Higher Education institutions in Canada.
---
Promoting/fostering research leadership
Dr. Nicole Haggerty, Western University Ontario Canada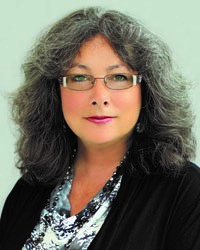 Dr. Nicole Haggerty is an Associate Professor at the Richard Ivey School of Business at Western University. Nicole holds an HBA ('89) and PhD (2004) in Management Information Systems from the Ivey Business School. Prior to joining Ivey, while in industry, she held senior roles in Marketing and Service Operations and frequently collaborated with systems designers to create innovative service solutions and supporting applications on behalf of Fortune 500 clients. She gained extensive experience with the strategic impact of information systems and its role in advancing firm performance.
Dr. Haggerty's broad research area is enabling digital transformation and she has conducted and published research in areas of knowledge sharing antecedents and consequences, virtual competence antecedents, and consequences. More recently her research involves multi-stakeholder shared knowledge influences on IT-enabled transformation projects with a focus on healthcare. Her research has been funded through grants from the Social Sciences and Humanities Research Council, Western University, and Ivey and has been published in various journals and conference proceedings including; Journal of Management Information Systems, Information Systems Journal, Information & Management, Human Resource Management, Ivey Business Journal, Journal of Organizational and End User Computing and the International Conference on Information Systems.
Dr. Haggerty also has a keen interest in case-based education. She has 20 years of teaching experience in a wide range of undergraduate, graduate and Executive programs at Ivey, at IPADE in Mexico and at INALDE in Bogota. She is active in promoting case-based education initiatives and has taught Case Teaching and Case Writing faculty development workshops for over 500 faculty members in Colombia, The Netherlands, Kenya, Rwanda, Uganda, Ethiopia, Ghana, India and Canada. She has won various Ivey and Western University teaching awards including Marilyn Robinson Award for Excellence in Teaching, Western University, 2008, the 2012 Emerging Leaders Award in Academic Leadership from the Ivey Alumni Association and in 2014, and the Innovations in Case Teaching Award, "Cases in Support of Business School Collaborations: Insights from Service Learning in Africa, from The Case Centre in the UK.
Dr. Haggerty runs an initiative: The Ubuntu Management Education Initiative in which she coordinates partnerships with Africa business schools who are building capacity for case-based education. Since 2012, 84 Ivey students have engaged in service learning in support of over 1,400 Africa students to teach them how to learn from cases. The program has created 15 new indigenous teaching cases and supported the inbound exchange of 9 African students to Ivey over the last 3 years.
---
Water filtration and treatment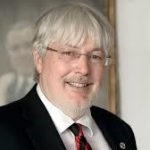 Prof. Glen Jones, University of Toronto Canada
Glen A. Jones is Professor of Higher Education, and Dean of the Ontario Institute for Studies in Education of the University of Toronto. He is the author of more than one hundred papers on Canadian higher education. His research and teaching focuses on higher education systems, governance, politics, and academic work. His recent books include Governance of Higher Education: Global Perspectives, Theories and Practices (with Ian Austin, Routledge, 2015), Universities and Regional Development: A Critical Assessment of Tensions and Contradictions (with Romulo Pinheiro and Paul Benneworth, Routledge, 2012), Canada's Universities Go Global (with Roopa Desai Trilokekar and Adrian Shubert, Lorimer, 2009), Creating Knowledge, Strengthening Nations: The Changing Role of Higher Education (with Patricia McCarney and Michael Skolnik, University of Toronto Press, 2005) and Governing Higher Education: National Perspectives on Institutional Governance (with Alberto Amaral and Berit Karseth, Kluwer Publishing, 2002). His 1997 book entitled Higher Education in Canada: Different Systems, Different Perspectives was translated into Chinese and was published in China in 2007.
---
Conference Program Chair, Presenter of the Welcome Remarks, Panel Moderator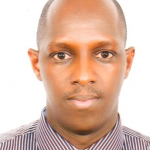 Prof. Leon Mutesa, College of Medicine and Health Sciences, University of Rwanda
Prof. Leon Mutesa obtained his MD from the university of Rwanda in 2003; he was then awarded a PhD scholarship from French speaking Universities CIUF/CUD-Belgium Cooperation and joined the Center for Human Genetics at the university of Liege-Belgium. In 2009 he graduated with a PhD in Medical Sciences (human genetics) and joined the College of Medicine and Health Sciences at the University of Rwanda as Senior Lecturer then Associate Professor of human genetics. Currently, he serves as Head of Center for Human Genetics. Since starting his genetic career, he specifically drove new developments and implementation of a reference center for medical genetics in Rwanda, the only one in the East African Region where he is developing genetic clinical practice, molecular, cytogenetic and newborn screening analyses. He has conducted several research projects in African patients with genetic disorders and mainly focused on chromosomal and molecular disorders such as sickle cell anaemia, chromosomal abnormalities, and cystic fibrosis-like disease. Dr Mutesa is author of more than 70 publications in peer-reviewed journals and has been invited as a key speaker and abstract presenter in more than 40 national and international scientific conferences. Dr Mutesa also served as the Director of Department of Clinical Laboratory Dept. at the Kigali University Teaching hospital which is the largest referral hospital with an average of 30.000 newborns every year. In recognition to his research achievements and project management skills, he was appointed by the Government of Rwanda from 2011-2013 as Director of Medical Research Center in Rwanda Biomedical Centre under Ministry of Health, where he coordinated health related research activities in all national medical institutions. Currently, he is Principal Investigator and manager of more than six major research grants in various aspects including cytogenetic and molecular studies, malaria, HIV, PTSD, epigenetics and newborn screening.
---
Promoting/fostering research leadership.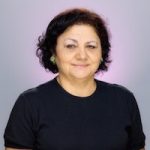 Prof. Margareth Santos Zanchetta, Ryerson University Toronto Canada
Margareth Zanchetta teaches community health nursing. Her research program in Canada and Brazil explores health literacy under conditions of social marginalization and linguistic minorities as factors of social vulnerability, men's health, and oncology nursing. She uses diverse qualitative methods of research in her studies in Brazil and Canada, with populations who speak English, French, Portuguese and Spanish. Mentoring students in research is one of her major activities, responding to their requests for an opportunity to "learn by doing" with her. She mentored two teams of students who successfully earned the Association of Universities and Colleges of Canada-Students for Development Grant (2008; 2011) for social development internships in Brazil. She is an Associate Member of RU- Centre for Global Health & Health Equity, Nursing Community of Practice – Research (Cancer Care Ontario), Collaborator Member, Research Group Migration et Ethnicité dans les Interventions de Santé et de Service social. She also collaborates with the Ontario Network of French-speaking health and social professionals. Zanchetta is an invited reviewer for several Canadian and international journals, as well as for grant agencies. Current activities include the development of the Canada-South-Central America Research Network on Men's Health Promotion
---
Enhancing the Role of Research in Economic Development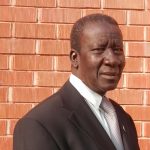 Prof Emilio Ovuga, Gulu University
Emilio Ovuga is a psychiatrist and Professor of Psychiatry and Mental Health at Gulu University Department of Mental Health in northern Uganda.  Dr. Ovuga is the Interim Representative of the Africa, Europe and Asia Region of SASA. Dr. Ovuga holds a joint PhD degree of Karolinska Institute Sweden, and Makerere University, Uganda in Suicidology and Psychiatric Epidemiology.
Dr. Ovuga is a teacher, mentor, educationist, researcher, and peace advocate. Dr. Ovuga served as Dean of the Faculty of Medicine from February 2007 to June 2012, and previously in various capacities at Makerere University between 1989-2006. Emilio Ovuga's community service interests focus in the areas of peace building as well as the promotion of services and welfare of less privileged members of society, particularly those that suffer from mental illness; are affected by debilitating chronic neglected tropical diseases including river blindness disease and neuro-cysticercosis; and victims of child abuse and domestic violence. Dr. Ovuga is founding member and serving first Chairman of the Forum of Institutional Chairpersons in Uganda (FICU), a body that assists the Uganda National Council of Science and Technology (UNCST) in promoting the responsible conduct of research involving humans in Uganda. In relation to the problem of domestic and sexual violence, Dr. Ovuga has participated in raising international awareness for the United States Institute of Peace, Washington DC on the problems of sexual violence in armed conflict throughout the world. Emilio Ovuga has established a successful peace building collaboration between Gulu University and the Acholi traditional and cultural institution on the one hand, and with the Uganda Museum on the other following his research on the perceptions of peace in Acholi under the United Nations Peace Building Program in Northern Uganda. Dr. Ovuga has established a Peace Resource Centre at Gulu University to facilitate dissemination of information on peace and peace building in this post-conflict Northern Uganda. Arising from his interest in peace for all in the community, Dr. Ovuga served as a consultant for a period of one month as social scientist to the USAID-funded Northern Uganda Peace Initiative (NUPI) that initiated dialogue between the Government of Uganda and the Lord's Resistance Army rebels of Joseph Kony in March 2004, which culminated in the signing of the Cessation of Hostilities Agreement in 2006. Dr. Ovuga currently supports a community-based organization, Development Assistance for Community Empowerment (DACE) established by members of the community in his home District of Adjumani to cope with persistent problems of poverty and other social issues affecting the community.
---
Assessing External Funding Impact on Research Policy and Capacity Building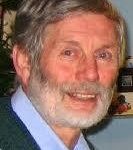 Prof. Sam Lanfranco, York University
Dr. Sam Lanfranco is Professor Emeritus and Senior Scholar (Economics), at York University (Toronto), where he continues to teach. He started working issues of information and communication technologies (ICT) and development in the late 1970's while at UNCTAD (Geneva), was on the founding board of the Toronto Free Net, was a member of the founding team for the Bellanet Secretariat at IDRC (Ottawa), and is recent past Chair of the Board of the Ottawa based Canadian Society for International Health (CSIH), Past President of his local Milford Village fall fair board, treasurer of the local Mariners Museum, and a member of the founding board of Habitat for Humanity, Canada.
He continues to work on issues of ICT organizational development and social process, recently presented a panel presentation on ICANN Internet governance issues at ICANN 45. He is also an advisor to the Ambedkar Centre for Justice and Peace (ACJP) in Mumbai, India, and advisor to a number of internet start up initiatives in Canada and the United States.  His current research is on the application of crowd-sourced information for supply line accountability and transparency.
---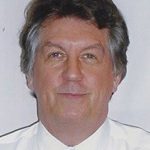 Dr Yann Meunier is an international and multifaceted healthcare professional and a pioneer in academia, healthcare provision (in clinical settings and public health programs), research, and business.
During his education, he studied medicine at Paris V University (France), the Federal University of Rio de Janeiro (Brazil) and The George Washington University (USA). He holds specialty degrees in emergency medicine (Paris XII University), and tropical diseases (Paris VI University) as well as a certificate from the ECFMG.
During his career, (A) In Academia, he was Assistant Professor in Tropical Diseases and Public Health (Paris VI University); Adjunct Assistant Professor of Medicine (George Washington University); Lecturer (George Washington University Center for International Health), Director (Stanford Health Promotion Network), Manager in Health Promotion (Stanford Health Improvement Program), Mentor (Stanford Medscholars Research Fellowship Program), and Instructor (Stanford Health Improvement Program)
He is widely published in the international medical literature and wrote five books on global health and tropical diseases (Oxford University Press and Springer published two), (B) As Healthcare Provider: (I) Clinically, he was (1) Private General Practitioner in France, Singapore (only European Private General Practitioner in the country), New Caledonia (first and only Private General Practitioner on the island of Lifou), and Nigeria (only European Private General Practitioner in Lagos), (2) Tropical Diseases Consultant (at the Pitie-Salpetriere hospital in Paris, France), (3) Chief Medical Officer for Chevron Oil Co. in Papua New Guinea, (4) Corporate Physician in Cameroon (for Cellucam), Nigeria (for Spie-Batignolles and Schlumberger), and China, (5) he was the physician during corporate trips in Gambia and Egypt (for Bosch), and Congo-Brazzaville (for a timber consortium), and (6) he worked as Emergency Medicine Specialist for SAMU 92 (at the Henri Mondor hospital in Creteil, France), (II) In Public Health, (1) he created a Public Health program for about 10,000 Kutubu-area villagers in the Southern Highlands province of Papua New Guinea, (2) wrote a report on public health priorities in Lifou, and (3) conducted public health programs and epidemiological surveys in Senegal (for USAID), China, Papua New Guinea, Haiti, and New Caledonia, (C) As Researcher, he led or participated in clinical trials providing new treatments for HIV/AIDS, tropical (malaria, intestinal nematodoses, amebiasis, giardiasis), cardiovascular/hematological and respiratory diseases, and (D) As Business Executive, he was Director of International Corporate Affairs and Business Development for Stanford Hospital and Clinics, Research Manager for Hoffmann LaRoche drug Co. (in charge of antibiotics and anti-parasitic drugs) and Export Medical Director for Delagrange drug Co. (in charge of Eastern Europe, Africa, the Middle-East, and Asia) in Paris, France. He was Co-founder and Business Manager of International Business Proactivity Pte Ltd in Singapore. He created his own healthcare consulting company HealthConnect International LLC, in Silicon Valley and is now Senior Healthcare Consultant based in Foster City, CA.
He is Honorary Member of the Brazilian Academy of Medicine, Associate Member of the Academy of Medicine, Singapore, Member of International Academy of Fellows and Associates, Royal College of Physicians and Surgeons of Canada and Fellow of the Australasian College of Tropical Medicine. He is listed by the Institute of Medicine, U.S., Division of Health Promotion and Disease Prevention (celebrities, public figures).
---
Encouraging Student and Faculty Participation in Research in Africa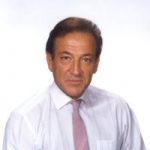 Prof. Alain L. Fymat, International Institute of Medicine and Science
Alain L. Fymat, BA, BS, MA, MS, PhD, PhD
Dr. Alain L. Fymat is the current President/CEO and Professor at the International Institute of Medicine and Science with a previous appointment as Executive Vice President, Chief Operating Officer and Professor at the Weil Institute of Critical Care Medicine, both Institutes located in Rancho Mirage, California, USA. He was formerly Professor of Radiology, Radiological Sciences, Radiation Medicine (Oncology), and Physics at several U.S. and European Universities (University of California at Los Angeles, University of Southern California, Loma Linda University, California; University of Lille, France). Previously, he was Deputy Director (Western Region) of the U.S. Department of Veterans Affairs, Veterans Health Administration (Office of Research Oversight), and Director of the Magnetic Resonance Imaging Center and for a time Acting Chair of Radiology at its Loma Linda, California Medical Center.
In an earlier research career, at the California Institute of Technology (Jet Propulsion Laboratory, a NASA contractor), he was actively engaged in atmospheric sciences, environment,  climatology, and space exploration. He was an investigator in several experiments within the U.S. Earth and space exploration program. He was an Advisor to the U.S. National Research Council, National Academy of Sciences for its post-doctoral programs tenable at the Jet Propulsion Laboratory. His industrial experience was with the U.S. Strategic Defense Initiative (Ballistic Missile Defense Program) researching and designing atmospheric probes and electromagnetic sensors operating in stressful nuclear environments.
Dr. Fymat's current research interests lie at the interface between science and medicine (particularly molecular medicine, nanomedicine, and human genetics/epigenetics/ecogenetics). He has extensively published (in excess of 300 publications including patents, books & monographs, book chapters, refereed articles). He has received numerous research grants from government, academia and private industry, and has consulted extensively with these entities. He is a current Editor of the "Journal of Nanobiotechnology" (an international open journal of PubMed). He is a Board member of several institutions including (Chair: Medical & Technical Advisory Board of Janus Medical Systems Pte, Ltd,  Singapore, that develops breakthrough electronic personal and hospital medical records; Health Advisor: American Heart & Stroke Association, Coachella Valley Division).
With interest in Africa, Dr. Fymat is also associated with the Society for the Advancement of Science in Africa-SASA (Vice Chair; Member, Executive Council; Director, Scientific Directorate; Chair, Scientific Committee; Chair: 2013 Program, Polokwane, South Africa; Chair: 2014 Program, Kampala, Uganda, Chair: 2015 Program, Toronto, Canada).