Agriculture in Africa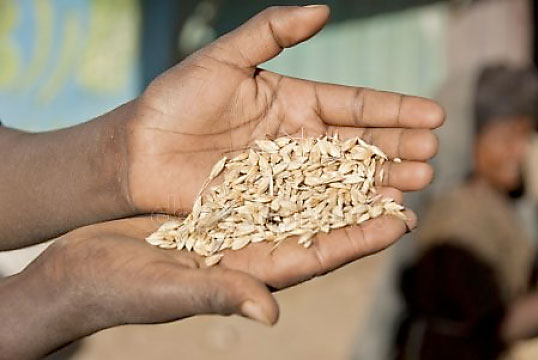 Agriculture in Africa could be a major key to unlocking rapid economic growth across Africa.
It estimated that more than 65% of the world's arable land is located in Africa. And, while 61% of Africans work in agriculture, the sector accounts for only 25% of gross domestic product (GDP).
There is plenty of Agricultural potential both for export crop produce and staple crop production boosting food security.
Finding ways to alleviate hunger and poverty doesn't always depend on new crop varieties that are bred in a laboratory. Instead, reigniting an interest in—and a taste for—indigenous and traditional foods can help improve nutrition, increase incomes, restore agricultural biodiversity, and preserve local cultures.
Worldwatch Institute's Nourishing the Planet team travelled to 25 countries across Africa talking to farmers, agricultural experts, and others about fruits, vegetables, and grains that can be found close to home and include a bounty of flavors. The team compiled a list of 20 indigenous African crops—some lesser known than others—that deserve wider attention as the global agricultural community looks for effective ways to nourish both people and the planet. The table summarizes information about local and scientific names, pet names, geographic distribution, growth characteristics, human consumption, nutrient characteristics and past, current and potential future research for each food crop
Click to view
20 of AFRICA's INDIGENOUS CROPS

-contributed by Jo Kapalanga