Sandi Johnson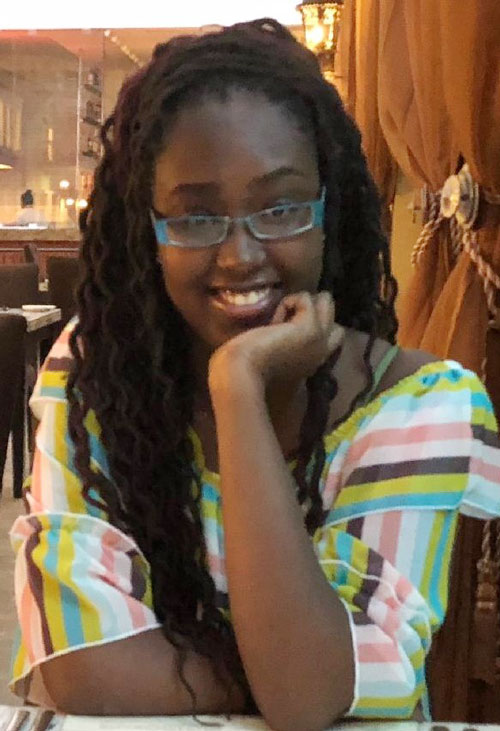 What field do you work in?
Currently, I am completing a Masters of Health Informatics at UofT. Previously, I did my undergrad studies in neuroscience.
What school did you go to?
Both my undergrad and graduate studies were completed at UofT.
What made you choose your career path?
During my undergrad, I had the opportunity to work alongside different care providers (psychologists, social workers, nurses, and physicians) at two hospitals. I couldn't help but notice as an outside observer that there were a lot of workflow and technology inefficiencies and lost opportunities for better optimization. Predictably these issues often frustrated and burdened providers. Soon after I became the sole caregiver for a parent and as we navigated through the healthcare system I experienced first hand how these issues can cause a trickle-down effect that can significantly impact a patient's experience with getting the care they need. I came across a TED talk by a health informatician at UofT and knew this was a path that would be right for me.
How did you first learn about SASA?
I learned about SASA from Dr. Kapalanga, who has been a valuable mentor of mine for over 3 years now. His dedication to the visions of SASA is as inspiring to me as the vision of SASA itself. Having come from a country in Africa which I frequently return to, I feel very personally connected to the mission and vision of SASA.
Where are you working now? Are you involved in any exciting projects?
Currently, I am working for a health-tech startup that develops solutions to help health teams and clinics virtualize, and optimize health care provision. In addition, I am working on designing healthcare products and technologies that center on building a future for healthcare that is better for providers, patients and the environment. My hope is to one day be able to develop such products of my own for different markets globally.
What is the vision you have for Africa? Etc. and anything else you may wish to share with fellow SASA members.
Wow, this is such a big question! My vision for Africa is one of prosperity. Not simply economic prosperity but of the quality of life and quality of the community. I feel that Africa's strengths are really in its communities; all so different throughout the continent but each having so much to offer. My vision is for this capacity to be fully realized and harnessed with each community steering its own way forward.
Thank you,
Sandi Johnson,
BSc Neuroscience Specialist
MHI Candidate | Class of 2021
Institute of Health Policy, Management, and Evaluation | University of Toronto